Bull Rider – Nick Goncalves
Please click on this link below to see how Nick is doing and where he'll be next!!
**Check back often to see how Nick is doing, check his schedule and get insight into the life of a Professional Bull Rider!!
Nick is from Oakville, Ontario, Canada. Is 26 years old and has been in rodeo for 14 years! He's been riding bulls for 12. Just some of the list of his accomplishments are:
2 time Ontario Finals Bull Riding Champion
2 time Ontario Bull Riding Champion
2011 Ram Rodeo Finals Bull Riding Champion
Let's cheer him on and keep this community growing!!
Nothin' but try Nick!!!!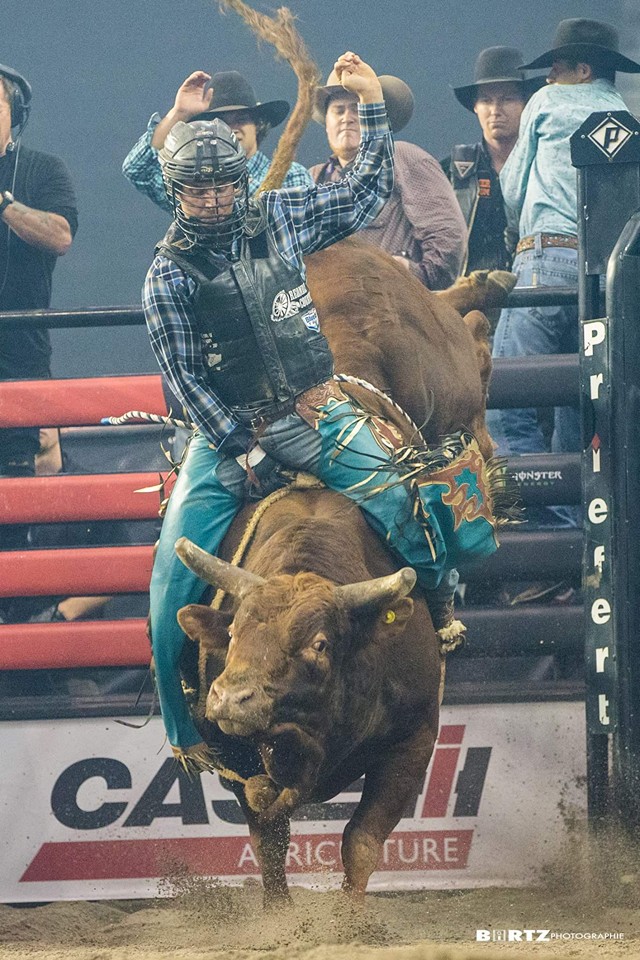 Photo courtesy of Birtz Photographie – https://www.facebook.com/BIRTZ-Photographie-1484279108471669/?pnref=story.unseen-section